Content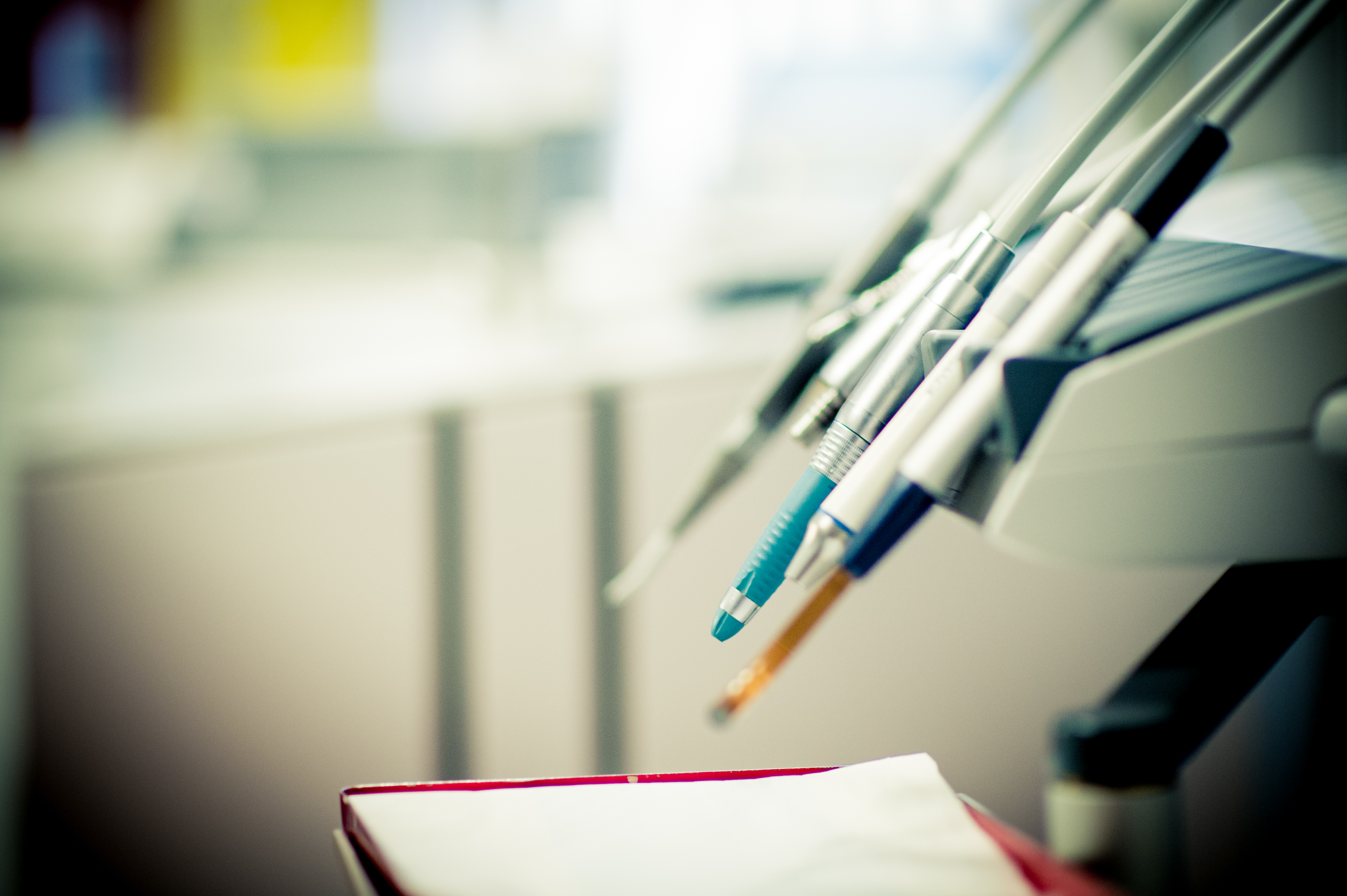 THE TEAM AND ITS ACTIVITIES
The multidisciplinary team working in the dentistry unit includes:
About ten generalist dentists;

An orthodontist;

A periodontist;

An endodontist;

Two paediatric dentists;

Secretaries and dental assistants.
The practitioners and the staff are there to listen to the patient's wishes and make every effort to meet their needs.
GENERAL DENTISTRY
The field of general dentistry includes:
Prevention;

Restorative dental care: treating tooth decay;

Root canal treatments (devitalised teeth);

Cosmetic procedures: whitening, veneers, crowns, inlays, onlays;

Prosthetic treatments: ceramic crowns, zircon crowns, bridges, removable resin prostheses, removable skeletal prostheses, crowns on implants, anti-bruxism mouth guards;

Non-surgical extractions;

prevention, follow-up of patients on biphosphonates.
PAEDIATRIC DENTISTRY
The field of paediatric dentistry includes:
Providing, in the dentist chair, dental care to children;

Providing, under general anaesthesia, dental care to disabled children or children with multiple cavities.
ORTHODONTICS
Orthodontics: specialist in orthodontics and dentofacial orthopaedics provide:
Interceptive treatments for young patients;

Treatments with fixed dental braces for children, adolescents and adults;

Orthosurgical treatments;

Treatments with dental aesthetics devices.
PERIODONTOLOGY
Periodontology includes:
The treatment of periodontal diseases (gingivitis and periodontitis).
MULTIDISCIPLINARY COLLABORATION
Collaboration between the departments:
The dentistry unit also works closely with:
Oral medicine

Paediatrics

Internal medicine

Oncology

ENT
The team provides patients with professional multidisciplinary healthcare.
INFRASTRUCTURE
The dental practices feature recent installations and high-performance equipment.
The sterilisation room features cutting-edge sterilisation devices that ensure the highest levels of hygiene - including turbines and contra-angles.
Source: Medical manager Dentistry - Last update: 01/02/2021