VR Headset at the emergency ward,  St-Michel site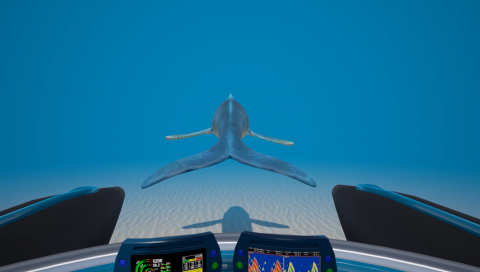 At the emergency ward of the St-Michel site, patients can choose to be treated with a soothing film that they can watch through a VR headset.
With this VR headset, they see a film in Virtual Reality that shows, for example, a soothing whale. Through headphones they also hear calm waves and their breathing is controlled so that they are distracted from the procedure they are going through. This can be used, for example, during a suturing or other far-reaching or frightening treatment.
Both the doctors and the other healthcare providers are very excited about this method. Patients find it a soothing experience that makes the treatment less unpleasant.
If you experience pain, emotions and psychology play a major role, and this system makes it possible to reduce it considerably. Images combined with sounds divert the patient's attention from the medical intervention because our brain is unable to focus on more than one thing at a time. 
The Wavre-based company OnComfort is convinced that virtual reality combined with clinical hypnosis and psychological techniques can partially replace drug anaesthesia.