How do I get a code for a free PCR test (CTPC code) when travelling?
To make a COVID test, a 16-digit letter activation code (corona test prescription code or CTPC) is required.
How do I ask for a CTPC code when travelling?
1) LOG ON TO THE WEBSITE "masanté.be" 

2) IF YOU ARE A BELGIAN RESIDENT: Click on "demander un code pour un test PCR gratuit ou payant"

3)    FILL IN YOUR EMAIL ADDRESS AND MOBILE PHONE NUMBER

4)    UNDER WHAT CONDITIONS AM I ENTITLED TO A FREE TEST?
Be over 6 years old

Have not yet been invited to be vaccinated
Have been invited to be vaccinated less than 30 days ago
Have received the first of the two required doses within

84 or 70 days for AstraZeneca, depending on whether the first dose was given before or after 25 May
49 days ago for Moderna or Pfizer
received a dose from Johnson & Johnson less than 14 days ago
5)    IF NO FREE TEST, THEN YOU CAN REQUEST A CODE FOR A PAID TEST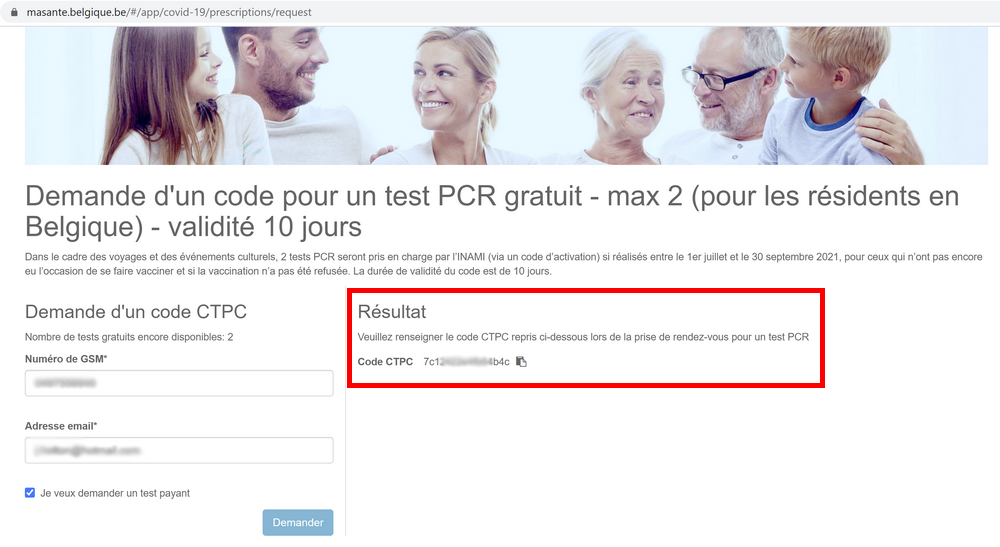 6)    THIS CODE IS SENT TO YOU BY SMS AND IS VALID FOR AN APPOINTMENT TAKEN WITHIN 10 DAYS. PLEASE KEEP THIS MESSAGE, IT WILL BE ESSENTIAL FOR YOU WHEN YOU VISIT THE CHALET COVID

7)    IF YOU ARE NOT A BELGIAN RESIDENT: CLICK on "demander un code pour un test PCR payant (non résident en Belgique)"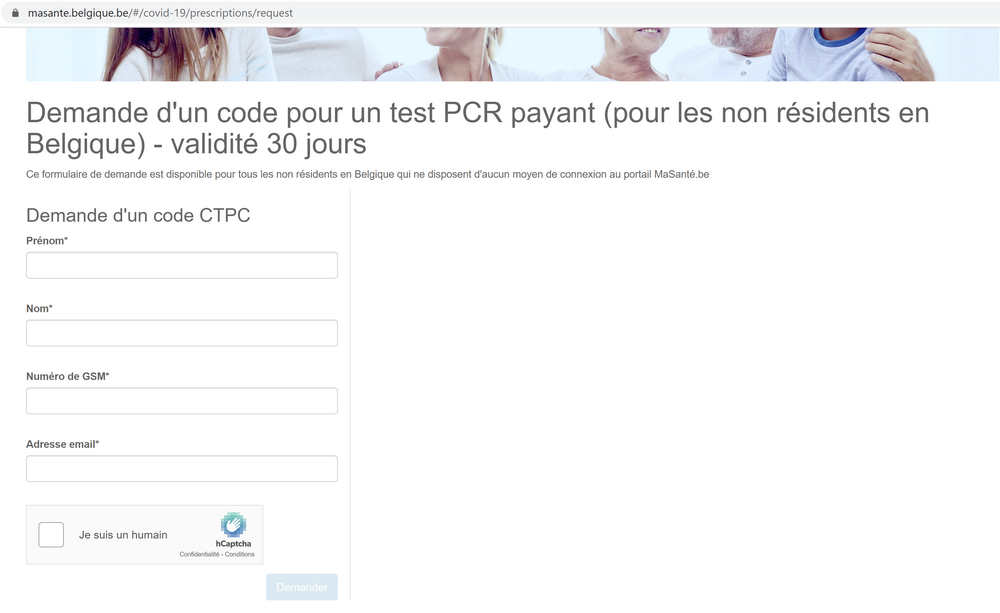 Source illustration: Freepik