Bring an up-to-date list of your medications to the hospital.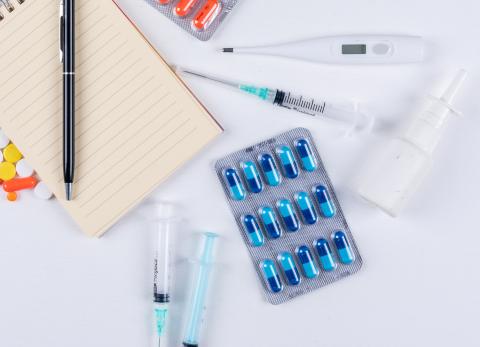 Text
In order to be able to treat and care for you properly, our caregivers need to know what medications you are taking at home. Therefore, always bring an up-to-date list of your medications to the hospital. This is especially important during the COVID-19 outbreak.
WHAT IS A LIST OF YOUR MEDICATIONS?
A list of your medications is a clear and complete overview of all the medications you are taking:
- Medications you take on a regular basis
- Medications that you only take once a week or once a month
- Puffs
- Eye Drops
- Medicines you buy from your pharmacist without a prescription.
- Etc.
Also indicate in the list the medications you do not tolerate or to which you are allergic.
FILL OUT A LIST OF YOUR MEDICATIONS
Download a blank medication list here. Fill it out yourself or get help from a family member, home nurse, pharmacist or general practitioner.
VERY IMPORTANT WITH COVID-19
If you go to the emergency department with a suspicion of COVID-19, it is especially important to know your medication list
Patients are often referred by a triage centre and not by the usual GP who has a good idea of what medications to take at home. In this exceptional situation, no family member is allowed to stay with the patient to give us information. It is therefore essential that you fill in the list of your medicines taken at home correctly.